As indicated in my previous post about C4A, One Year Later, I intend to increase the activity around a couple of C4A-supported games every single month, in order to get more focused competition now and then. There will be weekly updates on PandoraLive, as well, to show you who's leading the scores for each game so that you can decide to jump in and participate.
The three games we will compete on in September are: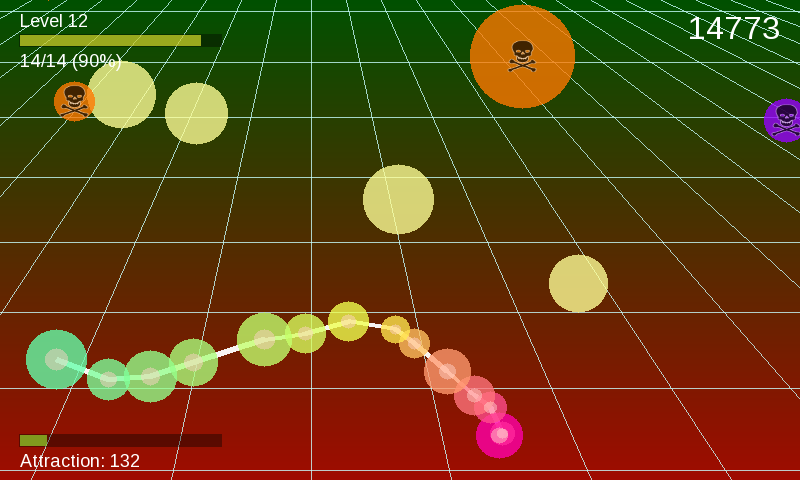 A great original game, with a superb soundtrack coming from the 80s/90s demo scene, fully using both nubs on your Pandora. For now there is no entry for this month so everyone is welcome to start making highscores!
[ Scores for September 2014 on C4A ]
2. Flappy Bird (ported on Pandora by Ekianjo)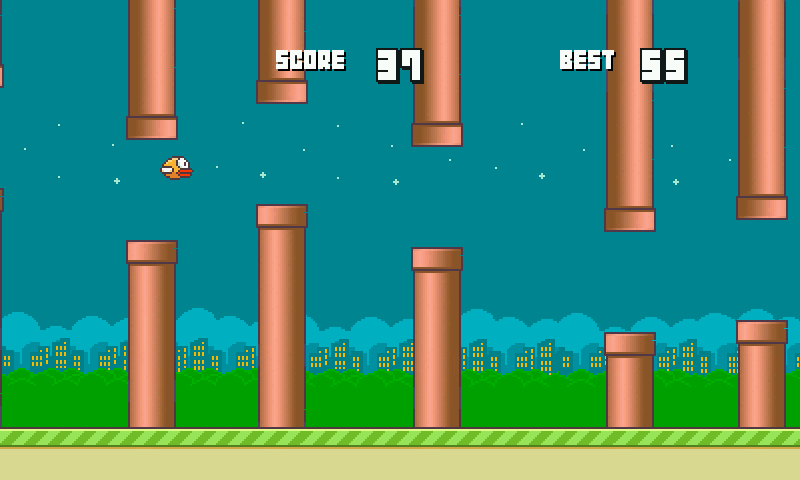 It's been released in the last month and there's already a lot of activity to get to the top place. Even though September has barely started, Matti has already scored 205 at the time of writing. There's a lot of challenge on that one, that's for sure!
[ Scores for September 2014 on C4A ]
3. Tumiki Fighters (original creation by Kenta Cho, ported on Pandora by M-HT)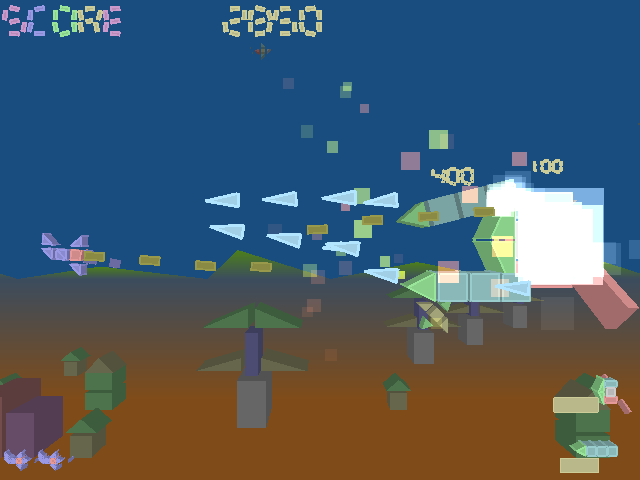 A fantastic 3D shooter where you can actually grab pieces of the enemies you shoot down for additional power! It's very challenging and fun at the same time as you build a huge fighter made up with fallen enemies' parts, shooting in all directions. There's no entry yet for September so first come, first served for highscores!
[ Scores for September 2014 on C4A ]
At the end of the month we'll do a list of overall winners covering all three games, following these rules for each game's ranking, and adding them up:
First: 10 points
Second: 7 points
Third: 5 points
Fourth: 3 points
Fifth: 1 point
So even if you are not good in a certain type of game, you still have your chance to win in the others.
So, have fun, and let the competition begin ! See you in one week for a coverage of what happened in terms of ranking for each game.